Welcome Back (ウェルカムバック, Werukamu Bakku) is a game exclusive hissatsu technique.
Users
Inazuma Eleven 3: Sekai e no Chousen!!
Usage
The user kicks a stream of air towards the ball which the opponent has and gets the ball to levitate in an orb of air. With a brief hand motion the ball then flies over to the user's possession.
Slideshow
Video
Game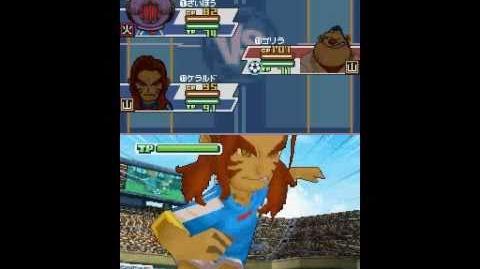 Trivia
The hissatsu is called "Welcome Back", because it's like welcoming the ball back to the team (this is also a reason why it is a block move).
This hissatsu is similiar to Cyclone in that a character summons the stream of air from their leg to steal the ball from their opponent.