Ultra Moon (ウルトラムーン, Urutora Mūn) is a dribble hissatsu technique.
Users
Inazuma Eleven 3: Sekai e no Chousen!!
Info
Ultra Moon was only used once in the first match of the Football Frontier International between Inazuma Japan and Knights of Queen by Eric, a midfielder for Knights of Queen. He used it in order to get past Kazemaru Ichirouta and he succeeded in doing so.
Usage
The user stops dribbling several meters away from the incoming opponent and proceeds to turn and trap the ball between their legs, they then begin a series of rapid backflips towards the opponent, vaulting over them and successfully protecting the ball from being stolen.
Slideshow
Anime
Video
Anime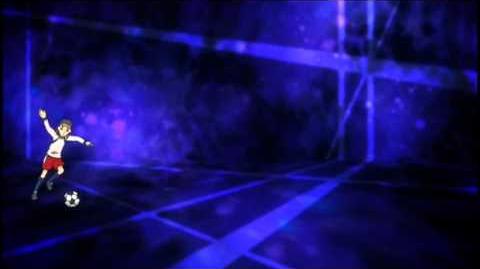 Game