Skytree Fall (スカイツリーフォール, Sukaitsurī Fōru) is a game exclusive block hissatsu technique introduced in Inazuma Eleven GO Chrono Stone.
Users
Inazuma Eleven GO Galaxy
Usage
The user stands on top of the Skytree and jumps down with power when the opponent comes near the Skytree in which the opponent will be smacked down.
Slideshow
Game
Video
Game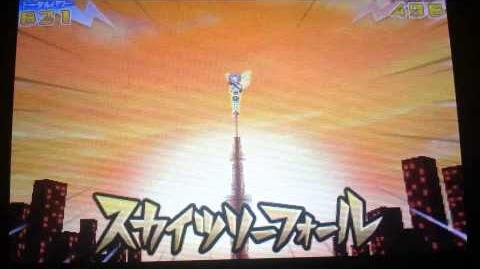 Trivia
This hissatsu is based on the Tokyo Skytree.
The password for unlocking it is: まいおりるしょうげき (Maioriru shougeki).