Shinkuuma (真空魔, lit. Hollow Demon) is a block hissatsu technique.
Users
Usage
Based on a kick Tobitaka did when he was still a gangster, Shinkuuma displaces the air in front of the kick, drawing the air and the ball into that spot, almost like a vacuum.
Gallery
Slideshow
Anime
Video
Anime
Movie
Game
Chrono Stone game
Inazuma Eleven Strikers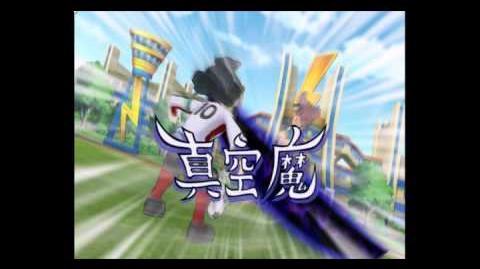 Trivia
In the anime, the ball lands on the ground. In the game, the ball lands on the user's leg.

In the Inazuma Eleven Movie, the ball lands on Tobitaka's chest.

In the Latin American dub, Shinkuuma is the only hissatsu that retains his original japanese name.