This page is about the Senbayama team of Inazuma Eleven, for the Senbayama team of Inazuma Eleven GO, visit Senbayama (GO).
---
Senbayama Junior High (千羽山) is Raimon's second opponent in the semifinals of Football Frontier. Senbayama lost against Raimon by 1-2 score.
Uniform
The Senbayama's uniform is yellow-brownish with white collar and brown team mark. Some patches can be seen in their jerseys and they wear brown short. Their socks are yellow-brownish with brown streak, and shoes are light brown. Goalkeeper uniform is very similar but is blue and has long sleeves. Gloves are white, socks are blue with dark brown streak, shoes are light brown, and shorts are dark brown. The captain of the team wears an orange band.
Members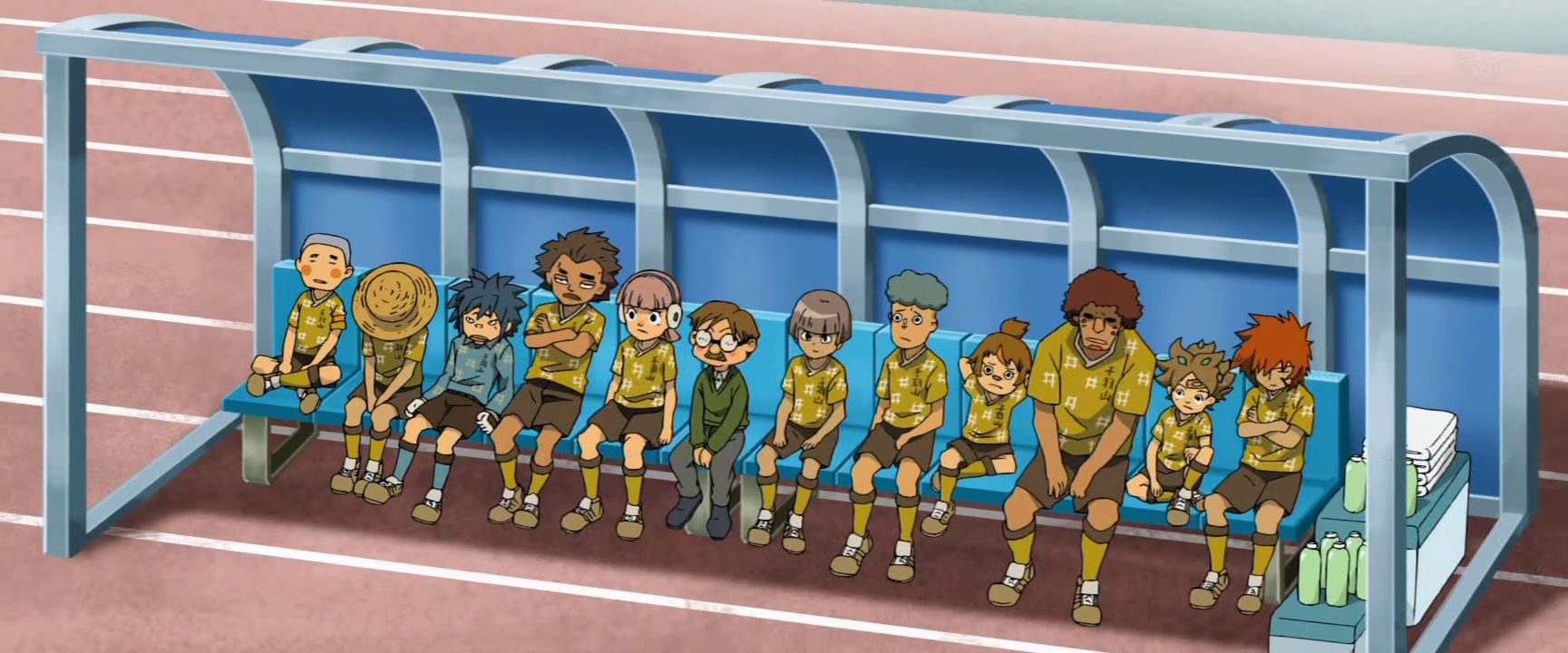 Trivia
In the first, second and third game, most of Senbayama players have very low TP.
All players have a strong guard in the games, indicating their strong defense.
Their match against Raimon is not shown in the manga.
This team reappeared in GO and lost with 16-0 against Seidouzan.
Senbayama

Members
Coach