Penguin Carnival (ペンギンカーニバル, Pengin Kānibaru) is a game exclusive offensive hissatsu tactic.
Users
Inazuma Eleven GO
Inazuma Eleven GO 2: Chrono Stone
Inazuma Eleven GO Galaxy
Obtainment
Inazuma Eleven GO 2: Chrono Stone
You can randomly drop Penguin Carnival by beating Team Kidou at Fuyukai's Taisen Route.
Usage
Four players call down penguins, and then the penguins attack their opponents and clear the way.
Gallery
Video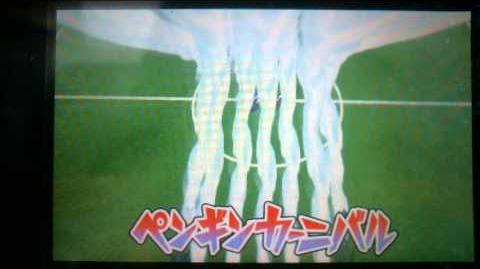 Ad blocker interference detected!
Wikia is a free-to-use site that makes money from advertising. We have a modified experience for viewers using ad blockers

Wikia is not accessible if you've made further modifications. Remove the custom ad blocker rule(s) and the page will load as expected.