Northern Impact (ノーザンインパクト, Nōzan Inpakuto) is a shoot hissatsu technique.
Users
Usage
The user stands straight while crossing his/her arm then turns to look at the side turning the field into a glacier. The user then disappears and reappears again and kicks the ball with his/her sole towards the goal with the ball covered in ice.
Info
In the anime, it is used by Suzuno Fuusuke and was able to break through Seigi no Tekken and Tachimukai's Majin The Hand, but it was stopped by Endou's improvised Megaton Head.
Slideshow
Anime
Video
Anime
Game
Inazuma Eleven GO Strikers 2013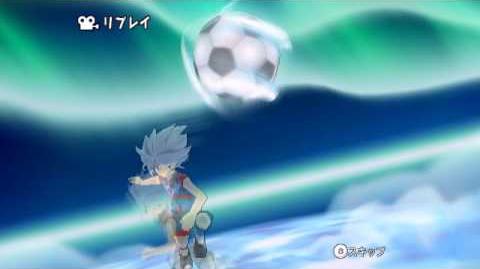 Trivia
It is one of the few hissatsu that changes evolutions.