Judge Through 2 (ジャッジスルー 2, Jajji Surū 2) is a game exclusive dribble hissatsu technique.
Description
Inazuma Eleven 2: Kyoui no Shinryakusha
"A more vicious version of the first! The ref might as well go home."
Users
Obtainment
Inazuma Eleven 3: Sekai e no Chousen!!
The manual for Judge Through 2 can be bought for 4400 Nekketsu points at Cotarl's hissatsu store.
Usage
The user passes the ball to the opponent and it lands on the target's chest. Then, the user quickly start kicking the ball on the target's chest. This move has a high foul rate in the game.
Slideshow
Wii
Video
Game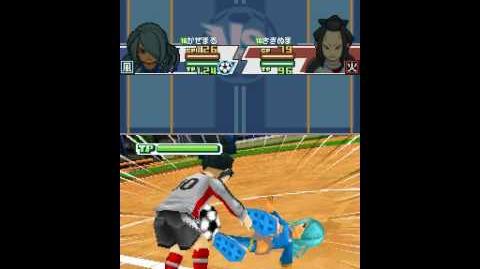 Inazuma Eleven Strikers 2012 Xtreme
Trivia
It has the highest Foul Rate in the games.
See also