Featured article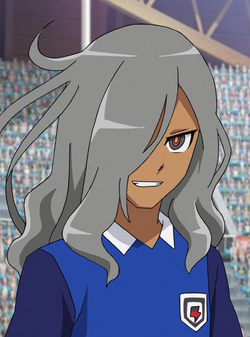 Haizaki Ryouhei (灰崎 凌兵) is one of the three protagonists of the Inazuma Eleven Ares no Tenbin series. Haizaki has greatly been affected by the Ares no Tenbin program, as his childhood friend Miyano Akane got her heart destroyed by the program. He now plays soccer to show that the Ares no Tenbin program is wrong and to defeat the team that is under the influence of it. However, he has to overcome a lot on the way to that goal.
For more, check out: Haizaki Ryouhei
Poll
Past polls archive
Who of the current Inakuni Raimon players will get a hissatsu technqiue next first?