Featured article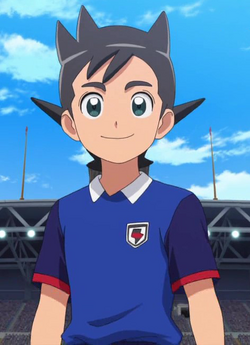 Inamori Asuto (稲森 明日人) is one of the three new main characters of the Inazuma Eleven Ares no Tenbin series. He comes from Inakunijima, where his soccer club was disbanded due to them not having a sponsor. His love for soccer makes him convince his teammates to leave the island, and go to Raimon. By joining the team, they should be able to retrieve "their" soccer. However to win the Football Frontier, they will have to beat the fearsome Seishou Gakuen...
For more, check out: Inamori Asuto
Poll
Past polls archive
The new Inazuma Eleven Ares no Tenbin series is coming really close! Are you going to watch it?