Inazuma Eleven Strikers 2012 Xtreme (イナズマイレブンストライカーズ 2012 エクストリーム, Inazuma Irebun Strikers 2012 Ekusutorīmu) is the second Inazuma Eleven spin off game for the Nintendo Wii.
Gameplay
The gameplay is similar to Inazuma Eleven Strikers, but the fourth tournament will have a different order; Inazuma Girls, the Ogre and finally Zero. 
Playable teams
Special characters
Password characters
Like the previous game in this version you can unlock some characters by a password. Here is the list of unlockable characters:
Unlockable hissatsu techniques
Shoot hissatsu
Catch hissatsu
God Catch: Have 100% friendship between Raimon's Endou Mamoru, second Raimon's Endou Mamoru and Inazuma Japan's Endou Mamoru
Omega The Hand: Have 100% friendship between Endou Mamoru (Raimon) and Endou Kanon.
Great The Hand: Have 100% friendship between Endou Mamoru (GO) and Matsukaze Tenma.
Block hissatsu
Dribble hissatsu
Killer Fields (Have 50% friendship between Inazuma Japan's Kidou Yuuto and Inazuma Japan's Fudou Akio)
Opening
Preview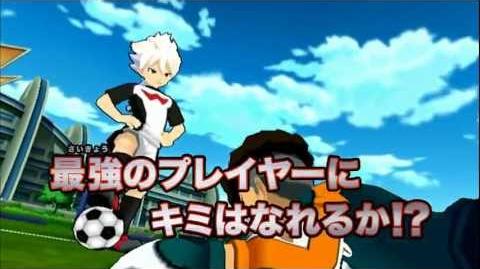 Screenshots
Trivia
The game was released a day before the movie was.