| | |
| --- | --- |
| | This article is about something of the Inazuma Eleven universe that has not yet been released. As such, it is a reflection of what is currently known about it, rather than a coverage as a whole. |
Inazuma Eleven Ares no Tenbin (イナズマイレブン アレスの天秤, lit. Inazuma Eleven Balance of Ares) is the new series of Inazuma Eleven. It is based off the new game of the same name. It is scheduled to air April 2018.
Overview
At the LEVEL-5 Vision 2016 on July 27th, a new series of Inazuma Eleven was announced, titled Inazuma Eleven: Ares no Tenbin. This series takes place after the events of the first game, some time after Raimon won the Football Frontier, in a parallel world where the aliens never attacked. Because of this, many things have changed, such as Fubuki Atsuya and Kira Hiroto still being alive (they change age and relation from their former counterparts). In addition, all of of the original Raimon team members are sent throughout teams in Japan as a "reinforcement comittee" and will act as players in other teams since they're too young to be coaches. The story will be focusing on three main characters from three different schools; Inamori Asuto from Inakuni Raimon, Haizaki Ryouhei from Seishou Gakuen, and Nosaka Yuuma from Outei Tsukinomiya.
Characters
For more check:
Teams
There are new teams which will be shown in Inazuma Eleven Ares no Tenbin.
For more check:
Trailer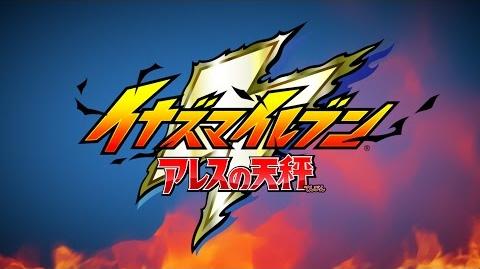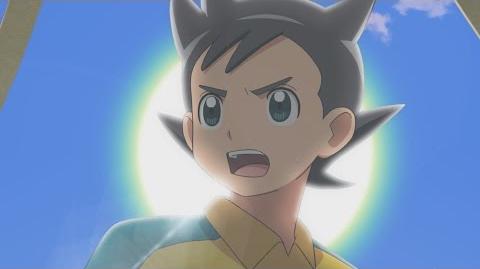 Ad blocker interference detected!
Wikia is a free-to-use site that makes money from advertising. We have a modified experience for viewers using ad blockers

Wikia is not accessible if you've made further modifications. Remove the custom ad blocker rule(s) and the page will load as expected.