Ad blocker interference detected!
Wikia is a free-to-use site that makes money from advertising. We have a modified experience for viewers using ad blockers

Wikia is not accessible if you've made further modifications. Remove the custom ad blocker rule(s) and the page will load as expected.
Dolphanus (ドルファヌス, Dorufanusu) is a game-exclusive soul introduced in Inazuma Eleven GO Galaxy.
Users
Inazuma Eleven GO Galaxy
​Usage
The user jumps backward and turns into Dolphanus, dropping down and bouncing off as though the ground is water and bounces back up, knocking down the opponent and steals the ball away.
Skill Roulette
Inazuma Eleven GO Galaxy
GP Kaifuku LV.1 (GPかいふくLV.1): Recovers 10% GP of the whole team
Miss! (ミス!): No Effect
SP Setsuyaku LV.1 (SPセツヤクLV.1): Decreases SP costs by 20%
Block Up LV.1 (ブロックアップLV.1): Increases the block power by 100
TP Kaifuku LV.1 (TPかいふくLV.1): Recovers 10% TP of the whole team
SP Setsuyaku LV.1  (SPセツヤクLV.1): Decreases SP costs by 20%
Gallery
Video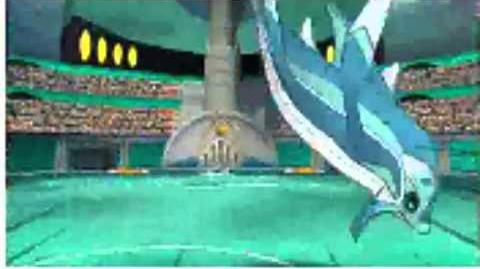 Evolution Route
Inazuma Eleven GO Galaxy
| | Level 1 | Level 2 | Level 3 | Level 4 | Level 5 |
| --- | --- | --- | --- | --- | --- |
| SP | 100 | 120 | 150 | 200 | 270 |