Deep Mist
(ディープミスト,
Dīpu Misuto
) is a block hissatsu technique.
Description
Inazuma Eleven GO
"Now you see me, now you don't! And where did the ball go?!"
Users
Info
GO movie
Kirino attempted to use this hissatsu during the match between Raimon and Unlimited Shining with the other defenders, Amagi Daichi, Nishizono Shinsuke and Kariya Masaki, trying to use their hissatsu, Viva! Banri no Choujou, Buttobi Jump and Hunter's Net, as well to stop Hakuryuu. Before they were able to use them, Hakuryuu created a tornado, preventing the defenders of Raimon to use their hissatsu.
Kirino used Deep Mist twice during the match between Raimon and Zero. He tried to block Hakuryuu's White Breath using Deep Mist with Amagi's Viva! Banri no Choujou and Kariya's Hunter's Net but they failed to do so as White Breath broke through the three hissatsu. Later, with the help of Kariya's Hunter's Net, he blocked Rinne Makoto's Tekki Hei Knight B from advancing through the field, reducing the keshin users that Shindou Takuto, Matsukaze Tenma and Tsurugi Kyousuke were facing.
Inazuma Eleven GO Chrono Stone
Kirino only used Deep Mist once and that was during the match between Raimon and Protocol Omega 2.0. Amagi used Atlantis Wall and Kirino used Deep Mist to stop Beta but they failed as Beta charged through them.
Usage
The user summons a mist which surrounds the attacking opponent. It confuses the opponent until the ball simply disappears from under their feet and the user is seen running away with the ball while the opponent is still confused.
Slideshow
Wii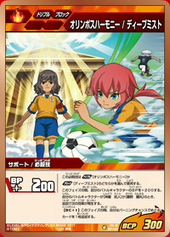 Video
Anime
GO game
Inazuma Eleven GO Strikers 2013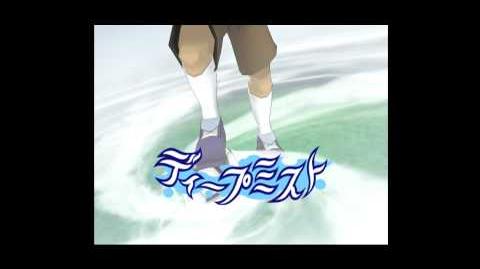 Trivia
"Kiri" means mist. The name of this hissatsu may be a pun on Kirino's name.
Its typography never appeared in the anime, despite the hissatsu being used several times.