Catenaccio Counter (カテナチオカウンター, Katenachio Kauntā) is a defensive hissatsu tactic.
Users
Inazuma Eleven 3
Info
In the anime, it was used by Orpheus in episode 105, but Kidou was able to break through this tactic. It further evolved when Nakata joined, but it was broken again by Kidou, Fudou and Sakuma. This tactic lost to Little Gigant.
Video
Anime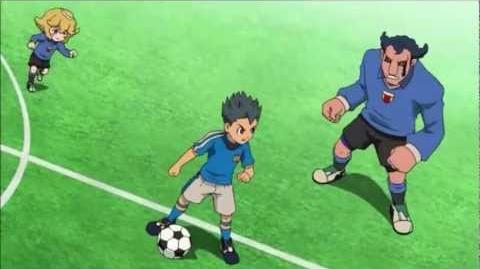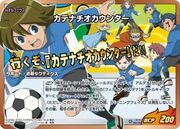 Game
Trivia
"Catenaccio" is the Italian word for "bolt" (the one you use to lock a door or a window).
Its name is derived from the fact it "locks" the opponent player in a circle.
"Catenaccio" is also a typical Italian defensive playstyle.
Ad blocker interference detected!
Wikia is a free-to-use site that makes money from advertising. We have a modified experience for viewers using ad blockers

Wikia is not accessible if you've made further modifications. Remove the custom ad blocker rule(s) and the page will load as expected.